Welcome All Skaters to The Ultimate Crossover Winter Sport
Invented by skaters in 1996, these capture the same skate-like ease on the slopes. Skiboards will take you anywhere you choose to ride, on any terrain or under any conditions just like skating, but now on snow! Imagine fast turns like on skates, laying it down to the ground, backwards, forwards, spinning, dancing with a partner, riding deep powder, playing in the mogul fields and terrain parks. Skiboards convert the glade runs into a private skaters paradise, for nothing turns and stops like skiboards (except of course skates).
Skaters typically master the slopes within 1 to 3 days (depending on skating ability). The balance and upright, relaxed stance you use on skates is identical to being on skiboards. Experience that same sense of freedom on the slopes and fluid motion you're already familiar with. It is Total Freedom!
As we say –
No lessons, no poles, outrageous fun from day one and the freedom to go anywhere you desire while in complete control.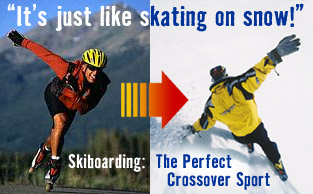 This is why so many skaters are becoming skiboarders. Finally, the perfect equipment for skaters to skate on snow! "As a long time skater myself, I could not believe how easy skiboards were, and how great I was on them, being able to do things on skiboards I could never do on long skis."  Doc Roberts, CEO, Skiboards Superstore and Owner Summit Skiboards
"By my third run, I was hooked.
I was zipping around the mountain with a new confidence I'd never experienced on skis.
It was like rollerblading on snow."
Laura,
Orange, CT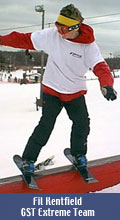 "Hey, Skaters Everywhere – whether you're a hockey, ice, roller, or inline skater – you simply must try skiboards as soon as possible. You'll thank me!"
Doc Roberts, President of Skiboards.com and skater for over 45 years!
More from Doc about skiboarding:
•
Hottest New Ski Adventure
•
On Skiboards Skaters Rule the Slopes
•
Skiboards – Just Like Skating on Snow – Buying Tips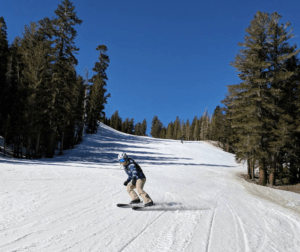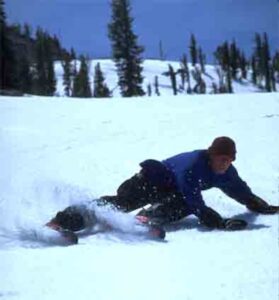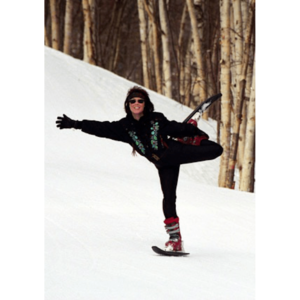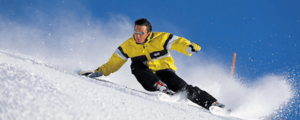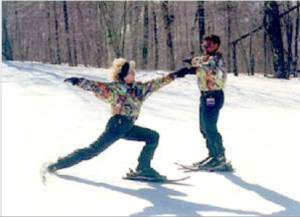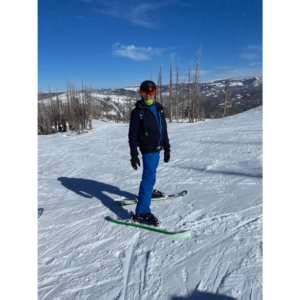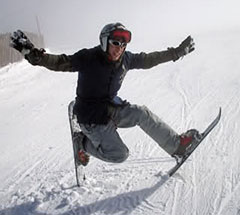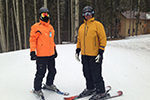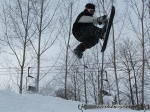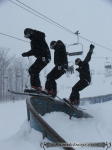 "Into the Zone" Series by Doc Roberts:
• Into the Zone
• Breakthrough Psychology and the Zone
• Expanding the 'Skating the Zone' Experience to the Mountains