Line skiboards first appeared in the late 90's. A leader in the design and manufacture of high performance skiboards at the time, Line introduced numerous models in the time they were in business. These were popular, and at the time were mounted with aluminum non-release ski boot bindings that mounted to 4 hole inserts in the skiboards. Models included the mike Nick Pro, Cruiser, Five-O, Weapon, Fly and more.
Line Skiboards were constructed with wood cores, wide body design, 40X40 mm inserts, twin tips, and more. Some of the models over the years that Line made include: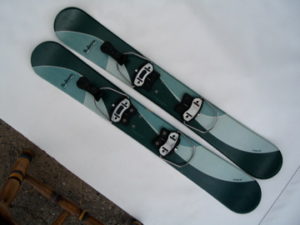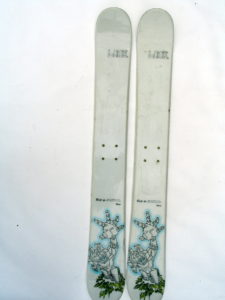 Five – O skiboards, 90cm, previously called the Jedi until a lawsuit transpired.
The Bullet with carbon fiber 96cm skiboards: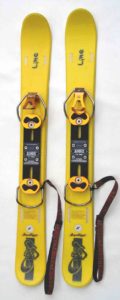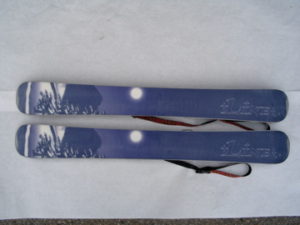 Line Skiboards Weapon – made for grinding with a 12mm plastic grind plate, called the Grind King.